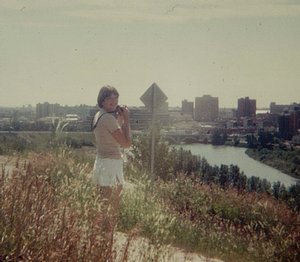 About Me:
My primary focus is wildlife and nature photography, although I am always open to new adventures and learning new techniques.
My first camera was a Canon AE-1 in 1976 and I learned film photography taking night courses while working as a teacher. I always maintained a love of photography and became fully engaged in the digital era of cameras. Animals and wildlife have been a big part of my life and I feel most happy around nature. I inherited a love of birds from my mother and red cardinals have a special place in my heart (her favourite). I am fortunate to live in beautiful British Columbia, Canada near the ocean. We have an abundance of wildlife and migrating birds. Travelling with my camera gear is my favourite thing, especially if there is wildlife involved.
Please visit my YouTube page for some wildlife video clips:
https://www.youtube.com/channel/UCgtVVG_pStHBOsNLVQaXm0w?spfreload=10
I practice and try to encourage others in ethical wildlife photography, as the animal or bird's welfare always comes first. When it comes to owls, I strive to post my images of them on social media after the owl has left the area or nesting is complete. Social media can drive intense scrutiny of sensitive species and crowds of people may be unaware of their impact on the owls. Audubon is a wonderful guide to follow on this topic:
http://www.audubon.org/get-outside/audubons-guide-ethical-bird-photography
I hope my photography will inspire an interest and respect for nature, animals and their habitat. We all need to take steps to protect them and our planet for future generations. I thank you for looking at my website and please contact me for a price if you wish to purchase any photos.