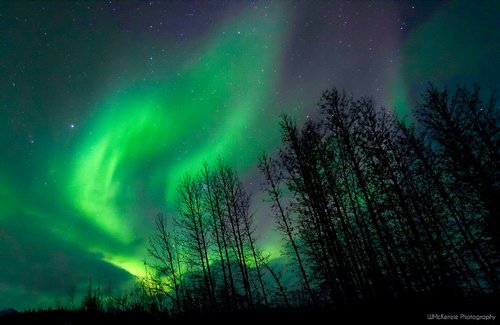 Alaska
The months of August and September are pretty quiet for wildlife photography around Vancouver until the raptors, birds and migrati
ng owls return. It was at this time 2019 that I heard of last minute open spots tor a Polar Bear tour in Alaska. On a lark, about a week before the tour, I emailed offering a price I could afford - the American dollar cost being well above my Canadian dollar budget. Suprisingly, the tour guide accepted and I made a now or never decision to go. It had been quite a travel year already for me. I had a family trip to Africa in May and my daughter and fiance decided to get married in the summer after the trip. I travelled to Toronto a few times before the wedding for dress shopping, showers and wedding planning stuff. At the time I stressed about all the flights and travel. In hindsight, looking at 2020 now, I am so glad that things happened the way they did. Fifteen years ago I was very sick and spent 2 years getting better and could barely leave the house. It's been my philosophy since to never put off what I want to do or see.
So I booked my flight to Fairbanks which was an easy flight from Vancouver. I had to scramble to find all the right clothes for the Arctic. The plan was to meet in Fairbanks and then spend the next few days driving to the very top of Alaska.
What was I thinking? I am a very skittish car passenger. I hate mountain driving and we were going on Ice Trucker's Dalton Highway! Nonetheless, as we headed out, I was searching for lynx, birds, anything! We were going to Wiseman to spend the night. After driving for many hours our guide stopped for us to take some iphone photos of a river. He glanced at something in the rear view mirror and turned around. In a flash I saw what I thought was a bear, but actually was a huge, black wolf. I quickly opened the window. I grabbed one shot as it briefly turned and looked at us in the distance. My first wolf sighting ever. I was so excited and surprised at how large it was.
We arrived at a settlement of 14 people named Wiseman. Our cabin was very cozy in a spectacular river setting. Arctic Getaway is owned by a lovely family - the Hickers.
https://www.arcticgetaway.com/

We didn't have weather opportunities for Aurora that night but we did on our return journey. I managed 5 shots before the clouds returned but again a first! Definitely Northern Lights are on my future travel goals. The hosts provided fantastic breakfast and sent us off with coffee for our drive. The next day was really fun driving along the Dalton Highway. Northern Hawk Owls were perched on treetops along the highway that paralleled the Alaska Pipeline. We stopped to photograph snowshoe hares and a lone Musk Ox, along with the owls. Interesting fact is that you aren't allowed to take rental cars on the Dalton Highway due to the remoteness and difficult drive. Our guide had a cb radio that he had to use each time he approached trucks or going through the passes.
Luckily we didn't hit any snowstorms.
As we got closer to Deahorse, we photographed caribou, ptarmiganm, foxes, and a group of muskox and spectacular scenery!. Our guide had a lot to tell us about how climate change is affecting the Arctic sadly. We actually saw the evidence of melting permafrost.
We made it to Prudhoe Bay and stayed at the residence where the oil workers stay. The food was unbelievable and we got to do laundry and stay in really comfy rooms.
Next we flew to Kaktovik in the Arctic National Wildlife Refuge to see the Polar Bears!
http://www.waldoarmshotel.net/photos.html
Unique accommodations but very cozy! No going outside as you might come across a Polar Bear!
I was lucky to spend 4 nights here with 4 1/2 days of polar bear viewing. All viewing time was from a boat. We had knee pads as we spent quite a bit of the time photographing this way. I can't put into words the feeling of watching these magnificent mammals and their behaviour. They were so gentle with one another. Adults would run to greet other one another as they came to the area to wait for the sea ice to form. Adult siblings returning after a year alone would sleep side by side. Mothers and young snuggling together. I pray these animals survive climate change and, heaven help us, the oil exploration that is now part of a big battle at the Arctic National Wildlife Refuge. As a side note, where we stayed in Prudhoe Bay, has the most pollluted air in the world ( a sad omen of the possible future). If you woujld like to know the name my guide, please email me and as I would be so happy to recommend him!. He was probably one of the best guides I've met. The Alaska blue sky is a thing of beauty in itself. I wish everyone could have an opportunity to see Polar Bears. I'm so thankful I took the opportunity, despite my apprehension regarding the Dalton Highway and heading to the Arctic Circle and Bering Sea. I loved every moment.